Kickboxing is a total-body workout that strongly focuses your core and helps in cardio fitness with an overall improvement in health and stamina. The rapid movement of your entire body helps in building stronger muscles, better flexibility and faster reflexes.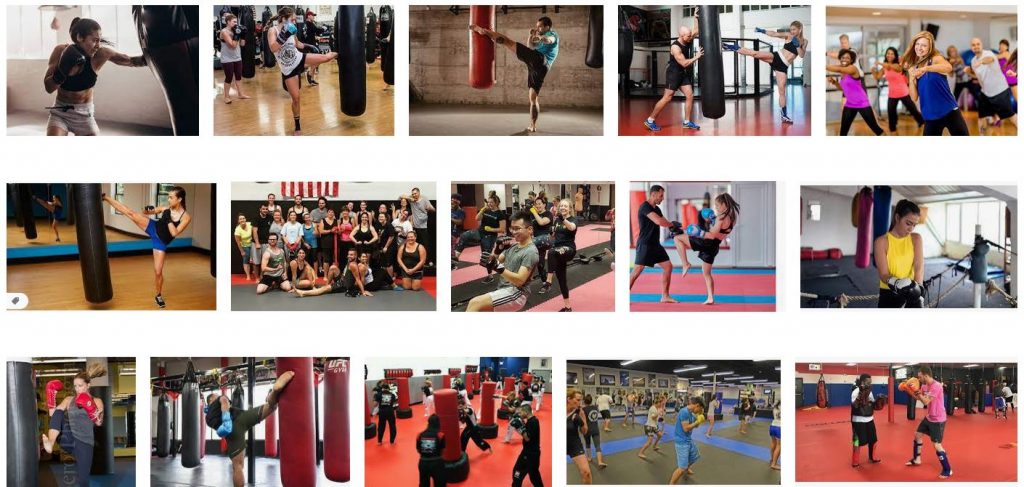 Why Kickboxing Classes
Punching and kicking the bag over and over again is one of the high-intensive workouts for burning calories rapidly. By joining kickboxing classes, you get to know how kickboxing is beneficial for your mental and physical health.
Burn Calories Rapidly
Kickboxing is highly powerful cardio workout which helps in burning calories faster. As it comprises full body involvement with the strong focus on core, this workout is one of the best training to whip yourself in shape swiftly.
Reduces Stress
According to scientific studies, rapid movement of muscles help in producing more endorphins, group of chemicals produced by body to reduce mental stress. Kickboxing is one those workouts that include full body involvement and hence, help body to produce more endorphins.
You feel more confident and happier after kickboxing because it will give your mood a positive boost.
Better Coordination
In our daily life, many of our muscles don't get enough attention which may result in bad sitting and standing posture due to lack of better coordination between the muscles. As kickboxing primarily focuses on body core, this workout will help people to recover from poor coordination and bad body posture.
Physical Strength
This highly effective cardio workout helps in building stronger muscles along with the improvement in heart and lungs health. This is why, kickboxing can be considered as one best alternate of gyms and can be one best add in your cross-training workouts.
Essentials for Kickboxing
After hearing these benefits, we hope you are much motivated to join the kickboxing classes. But wait a minute because you need to have some essentials before kicking and punching the bag. Kickboxing classes might already have these utensils. Let's have a look at these essentials.
Training Gloves
Bag mitt, pro-style glove or competition glove is one of the basic essentials for kickboxing. Kickboxing gloves come in all sizes and shapes to protect your hands. If you are just a beginner then try to choose a glove that can following protections too;

Thumb Protection: For holding a firm and powerful fist, you must buy those gloves that have optimal space between fingers and thumb. So that your hand cannot be hurting when you are punching the bag
Full Wrist Protection: It is most recommended for beginners as long and thick wrist strap provides extra support your fist.
Hand Wrap: Try to use hand wrap before wearing kickboxing gloves as it adds more protection to your hands and wrist.

Footwear
You may hurt your foot with your own force while kicking the bag. So, you must buy some foot protection.

Shoes: Lightweight kickboxing shoes that provide the essential support to your ankle.
Kickboxing Foot Guard: It protects your foot and ankle from breakage.
Foot Wrap: It provides extra support to your ankle and keep your feet and ankle warm.
Many kickboxing classes already have these gears, but you should have your own to avoid bad smell and for your own hygiene.
Kickboxing for Beginners
Before joining kickboxing classes, you must be motivated enough to learn the drills. Your enthusiasm is the core thing which leads you to your desired goal. Because this is not what kickboxing classes will teach you. Just be confident and choose the best kickboxing classes and instructor.
Mistakes Beginners Do
While learning, beginners do some blunders which results in hurting themselves. You try to learn fast in short time. This makes you exhausted and thus mistakes leads to hurt yourself. The uneven use of energy, no warmed up, inconsistency and lack of focus are some common mistakes.
Final Words
Cutting in short, kickboxing is for everyone who wants to lose weight or seeking some cardio workout. Full body involvement makes it best alternate of gym that you can do at your home too. But for best results without hurting yourself, you need to join kickboxing classes as they worth it.