When life is as busy as in our times, planning for vacations, that too away from the city seems like a mandatory step to maintain physical and mental health. And when the choice is to stay close to nature, there's no better option than camping. But to enjoy it in full, campers need to take along certain things out of which coolers are ranked among the mandatory basics.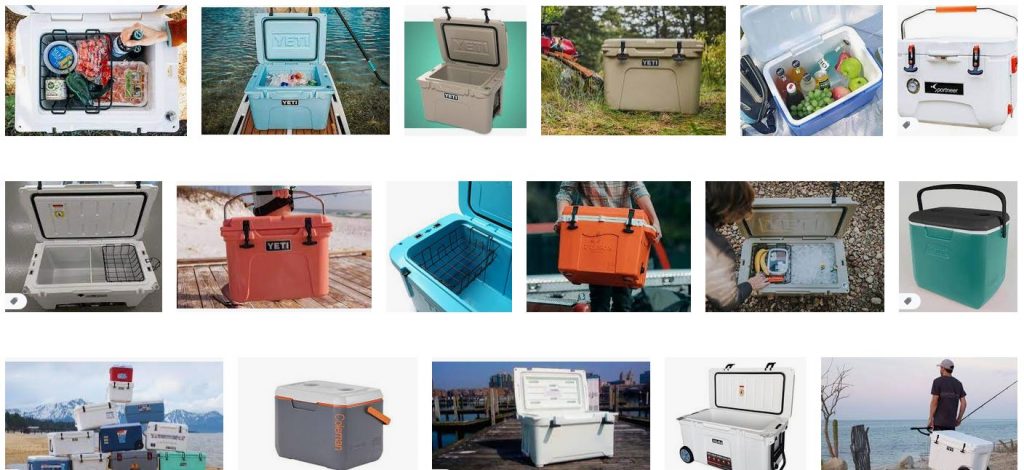 Why use a cooler?
When planning for a camping trip, it's inevitable to avoid the topic of food. After all, who doesn't like to enjoy food that too while spending time with family? So the next thing that occupies the mind is to store it for as long as possible to feed everyone throughout the trip. That's when one shall consider buying these cost-effective, portable boxes of goodness functioning as mini-refrigerators in places where the real refrigerators can't be brought along.
Things to look for in a camping cooler.
Now that you've decided to head straight to the market, do keep a checklist to stay relatively basic features in mind. Additionally, make sure to go through a few brand reviews here and manage things within budget. But apart from this brand haul, do a lookup for the following factors.
A reasonably durable exterior:
The route to your destination and how it's handled (in the case of kids) will define your need to invest for durability. When car seats fall short to accommodate everyone on board, it might become the best and available option to sit upon.
The ideal storage space:
Generally, to mark the capacity of each cooler, brands highlights the quarts it can accommodate. Where one quart is equal to 0.75 standard-sized cans, an average-sized 20 qt cooler can carry 15 cans along with added blocks of ice (just as much is usually required).
Coolers with two-layered plastic and foam insulation:
Unlike coolers with Nylon walls, these coolers have been designed in such a way to keep eatables cooled for a long while camping. Additionally, they come with well to operate drainage systems and cup holders attached to their exterior side. However, such a design may bother you as you carry it, so opt to look for two pieces with an average size than to go for one giant cooler.
Added Organizational Benefit:
And when you buy two hard-walled coolers, your wife's fetish to organize foods and beverages would automatically be satisfied. However, if you decide on getting one large-sized, you still could look up for the ones with inbuilt compartments as they aren't hard to find either.
Mobility:
Among a myriad of features, don't forget to check on easy mobility. If it doesn't exceed your budget to get one with wheels along with a handle, don't think twice while spending money on such a piece. After all, you're there to enjoy yourself and don't want to battle a backache in the middle of nowhere.