The usual recipe to plan something is to prepare and follow a 'to-do list.' Yet, another way to avoid inconvenience is by highlighting 'the not to dos.' Through such a strategy, when the odds are highlighted, what remains behind is an exact list of must-haves that are unquestionably taken care of. So with such a road map in consideration, this article attempts to shortlist camping friendly clothing and what you should not wear during camping.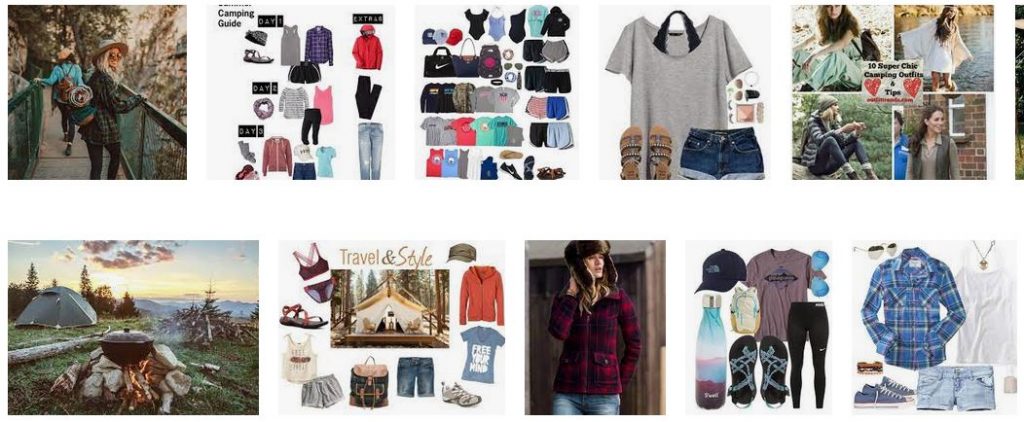 Wear for camping trip setting
As opposed to a formal gathering at a catchy venue where you get to adorn yourself with everything trendy, a camping trip undoubtedly necessitates clothing apt to handle unexpected inconveniences. From loading luggage into your vehicle to walking on foot and then reaching the destination for setting up a base camp, everything requires physical ACTIVITY. So, better not wear something that is not meant to tear and catch stains that'll take extra time and effort to fade away.
Regardless of the season, say yes to extra coverage
It's quite evident for people to take heavy clothing and camping in winters, but as for summers, people tend to pack clothes exposing skin such as tees, tank tops, skirts, shorts, etc. Resultantly, a typical holiday situation turns upside down the moment heat exposure, mosquitos, breezy nights, and similar uncontrollable stimuli generate unexpectedly unpleasant problems. So, don't forget to pack clothes offering maximum body coverage made with loosely woven fabric to avoid excessive sweating. Nice choice for traveling would be some quality sport coat – it is usually light-weight and easy to carry.
Watch your Way throughout the Day
Regarding camping footwear, sandals and slippers won't be able to withstand armies of various insects, mud, and bushes. They can not only make moving around tricky but also increase the chances of injury. People sometimes wear flip-flops or slippers with socks underneath, but what's the purpose of wearing both together when one is meant to keep the feet airy and the other warm? Hence, try to pair similar accessories together to yield better results under given circumstances.
Fancy Hair Accessories are a No-No!
Like all other fancy stuff, bother not to carry fancy scarves, tangy clips. Instead, it would be best to pack head covers and caps to cover the ears and neck area to prevent skin damage from UV rays and air resistance.
Loose fit swimsuit
Let's talk about something called a loose-fitting swimsuit. Whether you're rotund or skinny, voluptuous, or petite, it would be better to wear the right fitting swimsuit. It would be best if you kept in mind that a campground is a public place, so no need to expose a lot of skin.
Other items to avoid include:
Denim
Strong scents
Vinyl and cotton clothes
If you've made up your mind to avoid all mentioned camping violations, think about taking something which could cater to maximum clothing needs all in one purchase. Ideally, your attire should be casual enough to feel comfortable in such an environment without making you feel sweaty or exposing you to the aforementioned environmental factors.